Mission Statement
The mission of the Ushers Board Ministry is to provide an atmosphere of welcome to those entering and attending worship services by our appearance, attitude and service to them.
 The Usher Board Ministry shall work together as a team; providing an atmosphere of Love and Unity.
Duties
Our duties are as follows:
Greet, direct and seat worshipers
Issue bulletins/programs and fans
Give offering envelopes and visitors envelopes to those needing them
Collect offerings
Put hymnals in back of pews after service and place fans back into the fan holder
Render services at sister churches and for community activities wherever possible
Provide services at funeral unless otherwise directed by the involved family or by the church
Membership
Membership in the Ushers' Ministry shall be open to all members of The First United Baptist Church.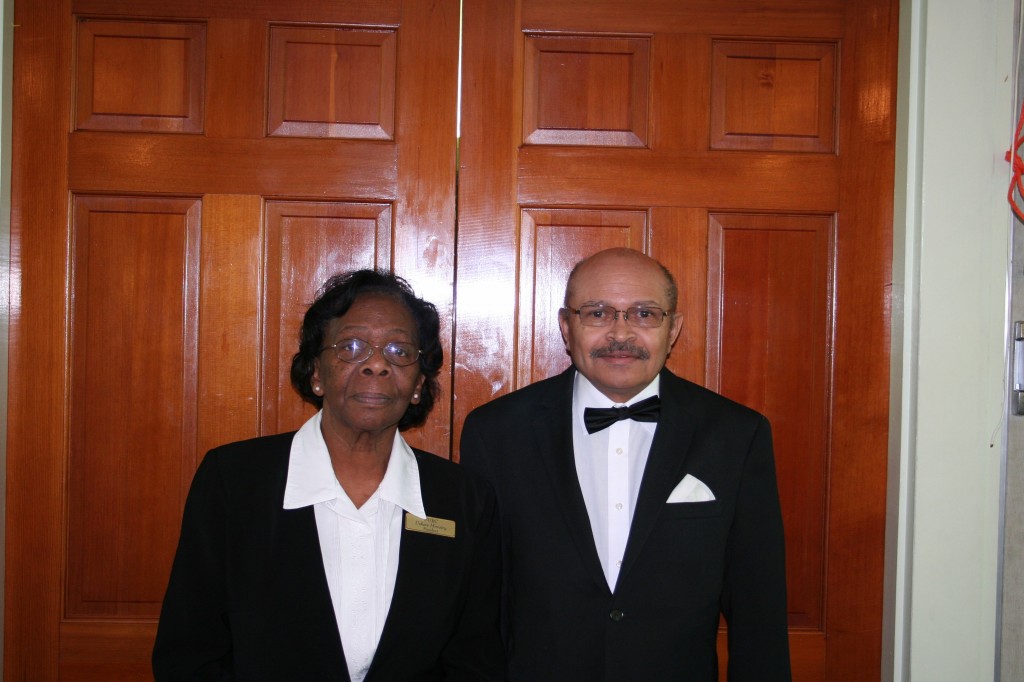 Sister Goldie Myers and Brother Charles McKeller
"Manning the Door!"